Honeymoon Registry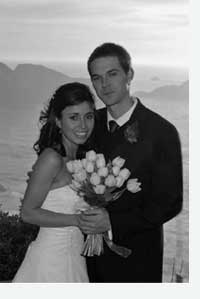 Do you want that soap dish, the crystal vase and so many other beautiful items you really have no use for? Today most couples already have the basic household items. We offer you a wonderful alternative to wedding presents from family and friends.

No more searching, wrapping and shopping for a wedding gift. Now friends and family can call us and participate in the cost of your honeymoon, by paying for a part of your journey as a wedding gift.

Book and pay a deposit for your honeymoon and we open a Registry for you. Any monetary gift is accepted over the phone to your list and applied to the cost of your honeymoon. The Registry remains open till the day before your departure. A list of gifts is given to the honeymoon couple on a monthly basis, or on request. Any gift beyond the cost of the journey is paid back to the couple with an agency check.
(239) 642 - 6616
This email address is being protected from spambots. You need JavaScript enabled to view it.
America Travel Arrangements, Inc
Chamber of Commerce Plaza
1116 North Collier Blvd
Marco Island,FL